PLAYING SPORTS AT THE CAMPSITE
For an energetic holiday
on a Mediterranean campsite
Why not take advantage of your camping holiday by the Mediterranean to get back into shape with our muscle-building sessions or our cardioboxing classes?. At Les Sablons, there is plenty of opportunity for physical activity. Free from all restrictions, your holidays will be the best time for you to do some sport.
You are not a sportsman and simply want to meet up with other campers? Share a moment of conviviality and choose an activity that suits you. Aquagym, aquabike, steps, beach volleyball or dance classes, there is something for everyone. All you have to do is sign up.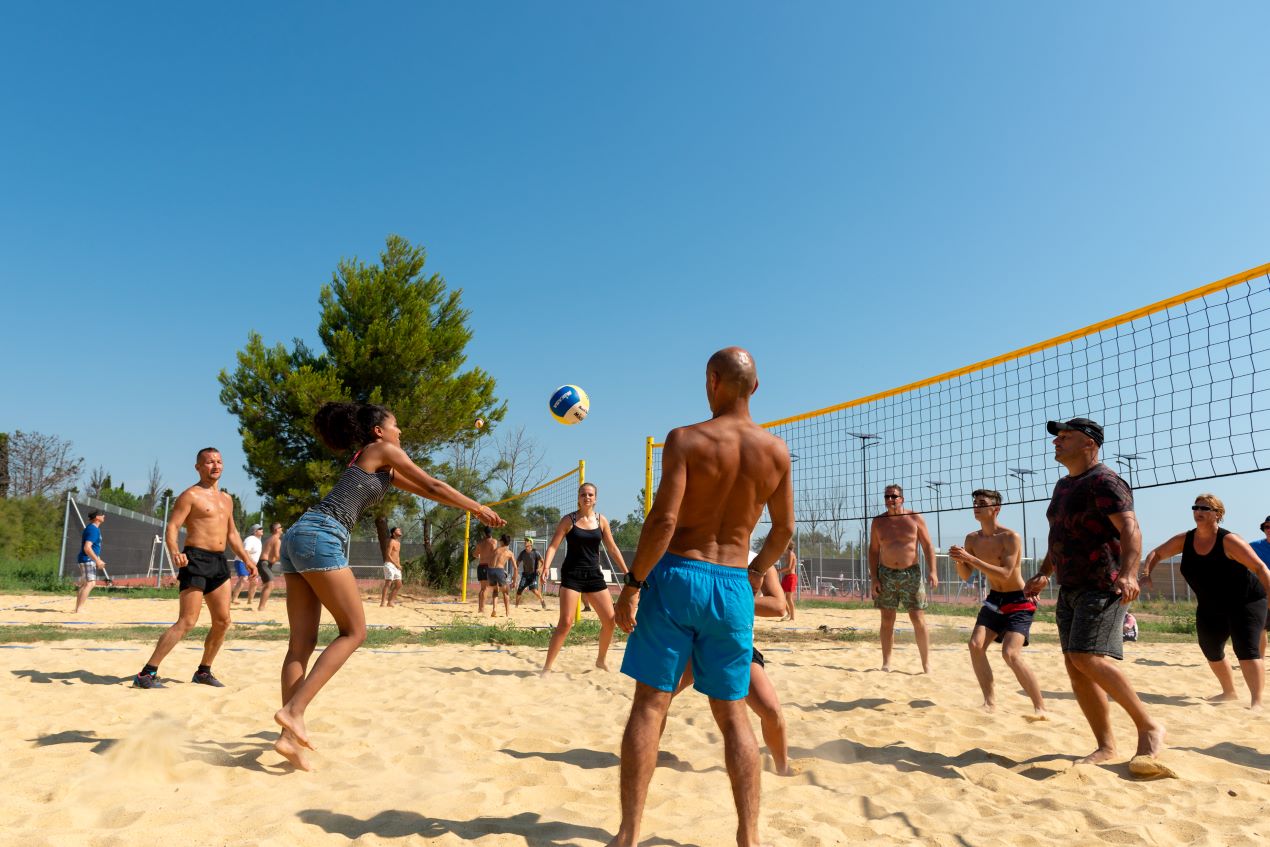 Start your day in a sports way with an intensive fitness session. While the sun is still shining, enjoy a fitness or dance class at the campsite. From the morning you can start your day off on the right foot. There are several dynamic activities available for your daily fitness routine.

For those who prefer to work out to music, our various dance classes are another way to dance in the summer at the campsite. In addition, there are abdomen and muscle training sessions to help you sculpt your body quickly. Sessions are held every day.
Do you think that aqua gym sessions are just folklore? Then go to the pool every morning! It's a shame to stay at a campsite with aqua gym and not get some exercise!
Water aerobics is a great way to work out all the muscles in your body. The resistance of the water makes the movements much more effective. Kick your feet, jump, swing your body underwater, you will not have the same perception of aquagym after a session. On the other hand, you will feel much better and will have let go of a lot of stress.
We bet you'll come back the next day for a new class at your campsite with aqua gym.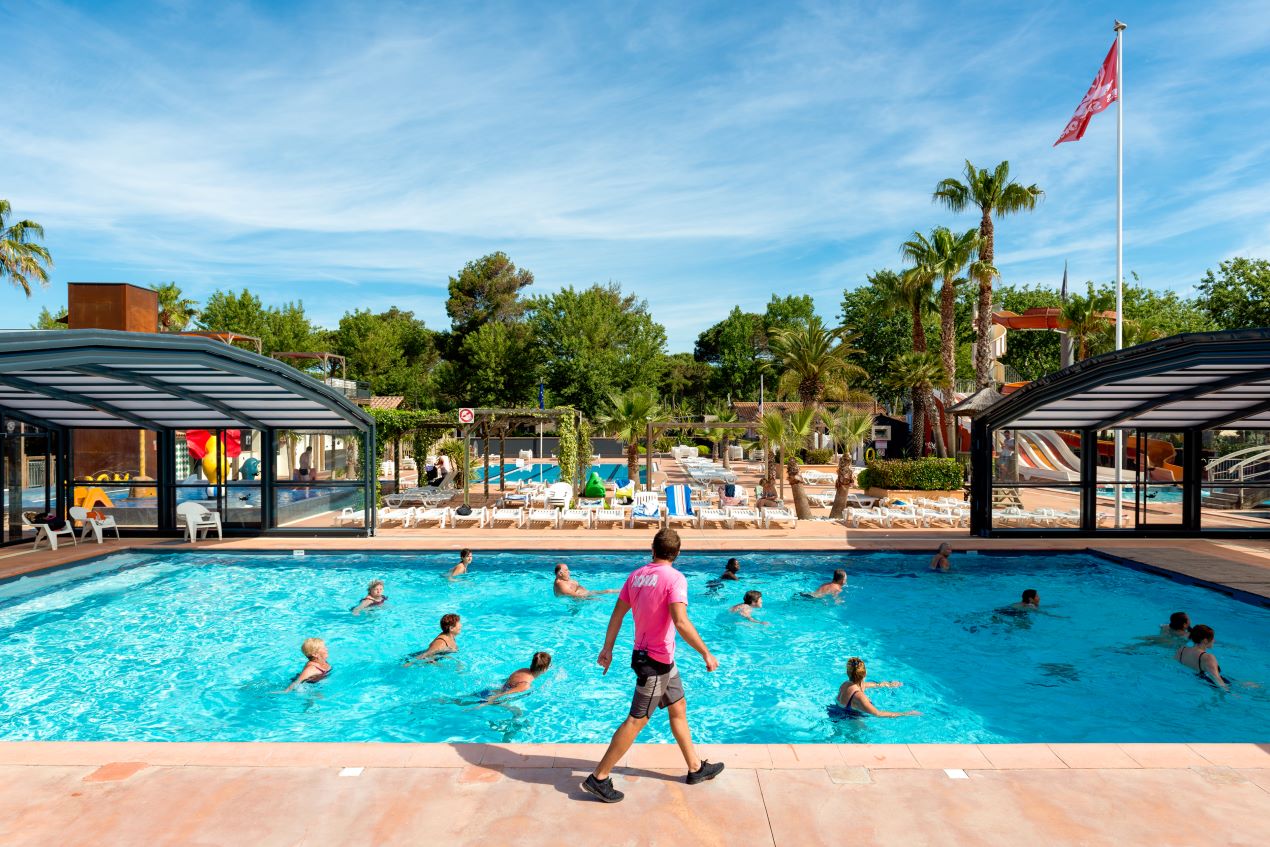 Are you looking for a cardio activity that works your lower body and takes place in the water? Then sign up for an aquabike* course. On the campsite, aquabike allows you to exercise in a good mood and in a friendly atmosphere. The aquabike course allows you to shape and refine your legs and to fight against cellulite.
With music to set the pace, this aquabike session at the campsite will give you a boost for the rest of your day.
*Paying activity, registration at the entertainment office.
Archery on the campsite is a privilege that we reserve for our campers. Benefit from the experience of our instructors to introduce you to archery or to improve your skills.
The practice of archery in our campsite is supervised and safe, and takes place in a reserved area. Thus, our archery range is away from traffic to guarantee maximum safety.
Archery is for all those who have always dreamed of being Robin Hood or William Tell. Don't have any equipment? Don't worry, at the Sunêlia les Sablons campsite we have everything we need to satisfy you.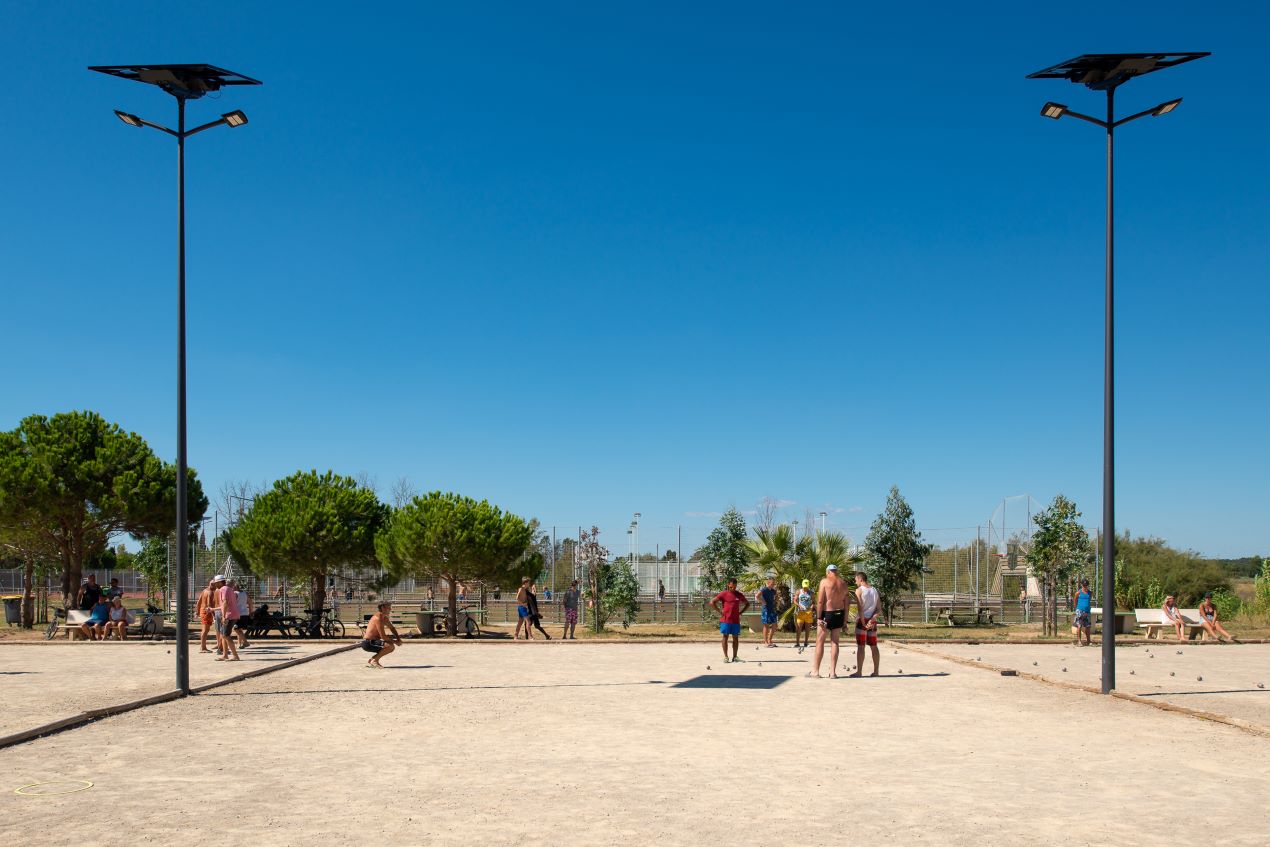 A proper Mediterranean campsite would not be complete without the inevitable tournaments. The tournament is a camping activity that everyone expects. Football tournaments, beach volleyball tournaments, Paddle tennis tournaments and of course, the king… the petanque tournament.
Don't be left out and join in with this camping activity that is an integral part of camping life. It doesn't matter what the tournament is, it doesn't matter what the result is, the important thing is to have fun.