Events and evenings
When the sun goes down, a new life begins at the Sunêlia Les Sablons campsite on the Mediterranean. Relaxation on the beach, by the heated indoor swimming pool or in the balneo-spa area, gives way to magical events or wild parties. Foam evenings, cabaret evenings, camper shows, Olympics, the campsite lives in unison. During the day, the campers become sportsmen and sportswomen who compete against each other in friendly tournaments.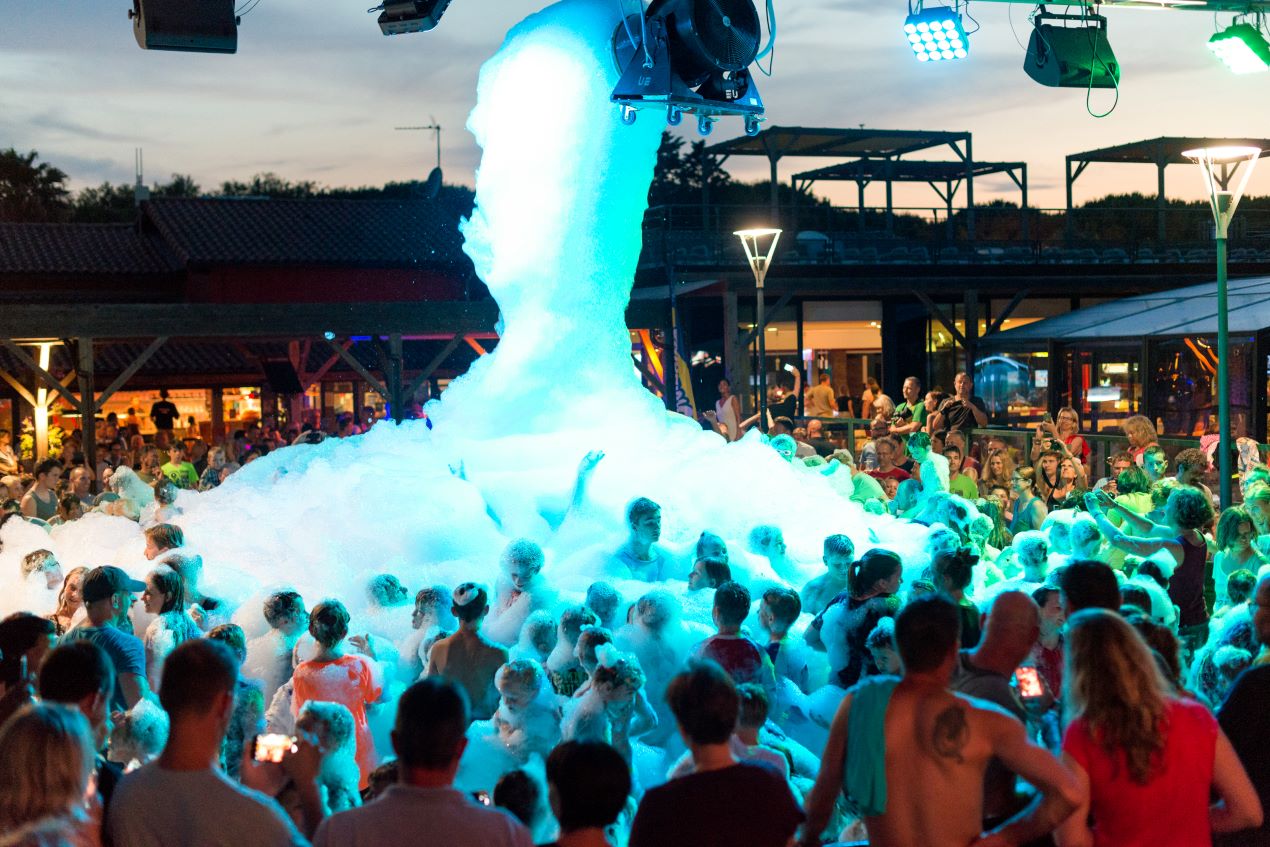 A campsite on the Mediterranean would be nothing without its famous foam party. It is without doubt the most anticipated camping party. Fun music, lots of foam, a friendly atmosphere, it's time to head to the foam party. If the weather is good, this is one of the events that brings all the campers together.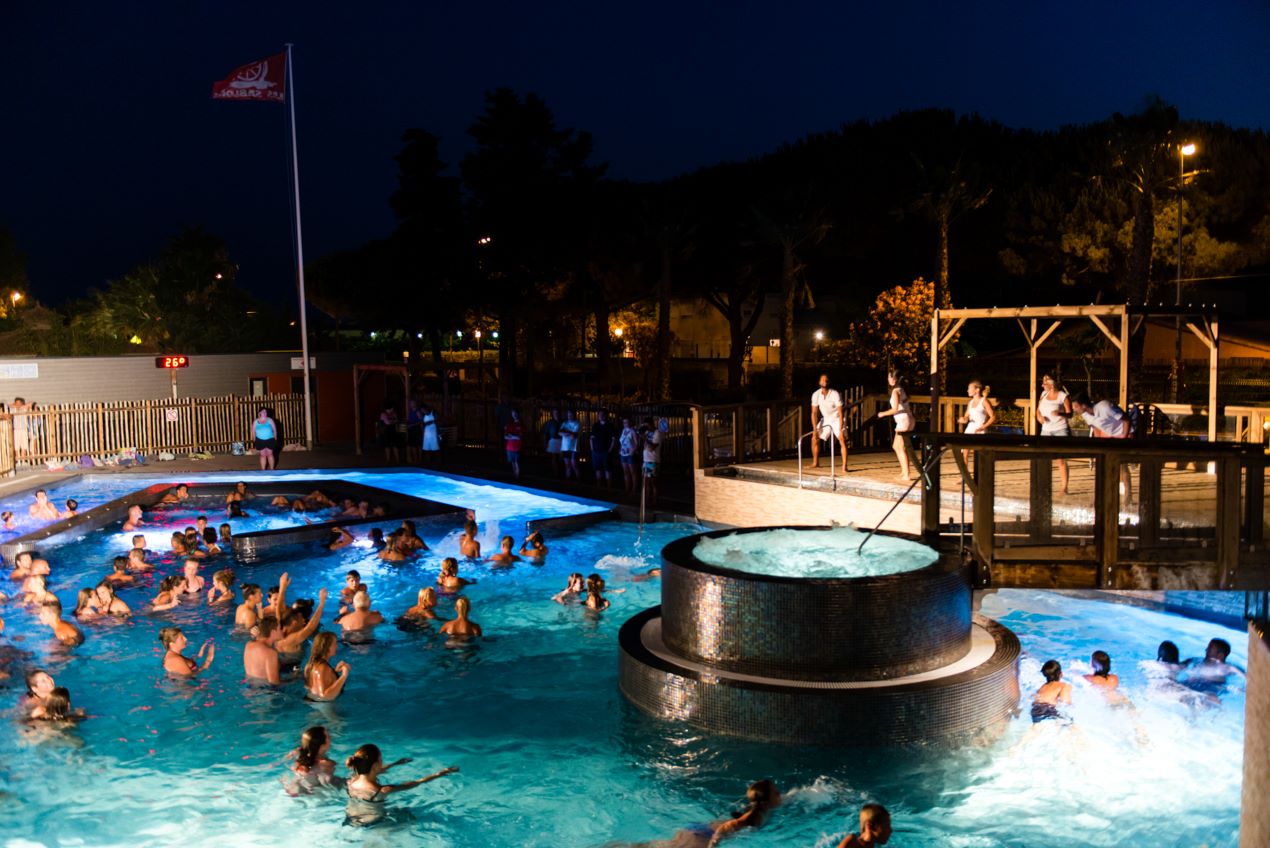 Regularly during the season, the pool turns into a dance floor. Don't forget your swimming suits to dance around the pool, but also in the pool. When the weather is particularly hot, the nightly pool party is very popular.
And what if our team of entertainers surprised you with their singing, dancing or imitating talents? Will you be able to recognise them when they perform live and when they sing in playback? Whatever the case, one thing is sure: the cabaret evening at the Sablons campsite will surprise many! So, are you ready to review your classics and revise your registers? Choreography, musical comedy, sketch, rap and much more. You will be bluffed by this cabaret camping evening.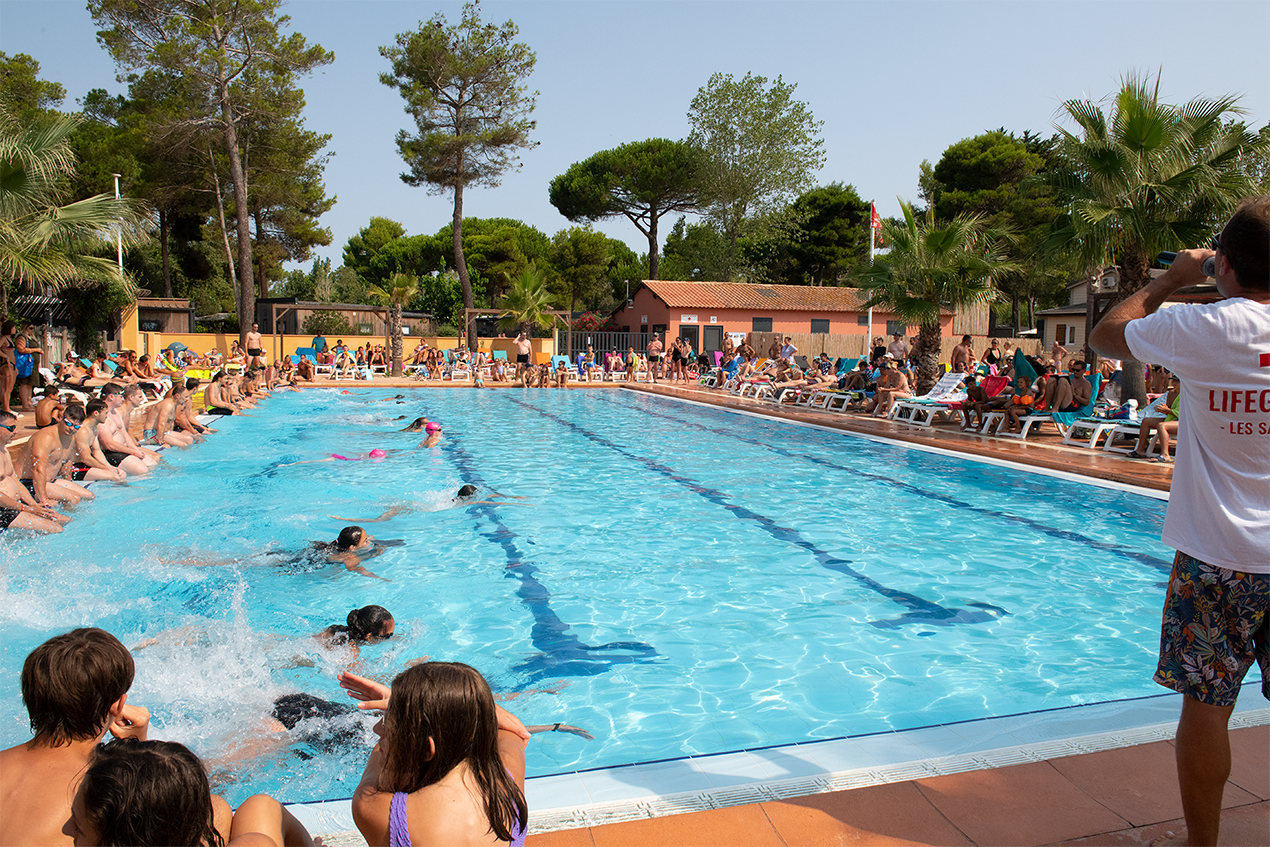 At Sunêlia les Sablons, camping and water games go hand in hand! During the season, children, teenagers and adults will be able to compete in swimming contests and waterslide competitions. And of course, all this in a good mood, in a fraternity and in a friendly spirit.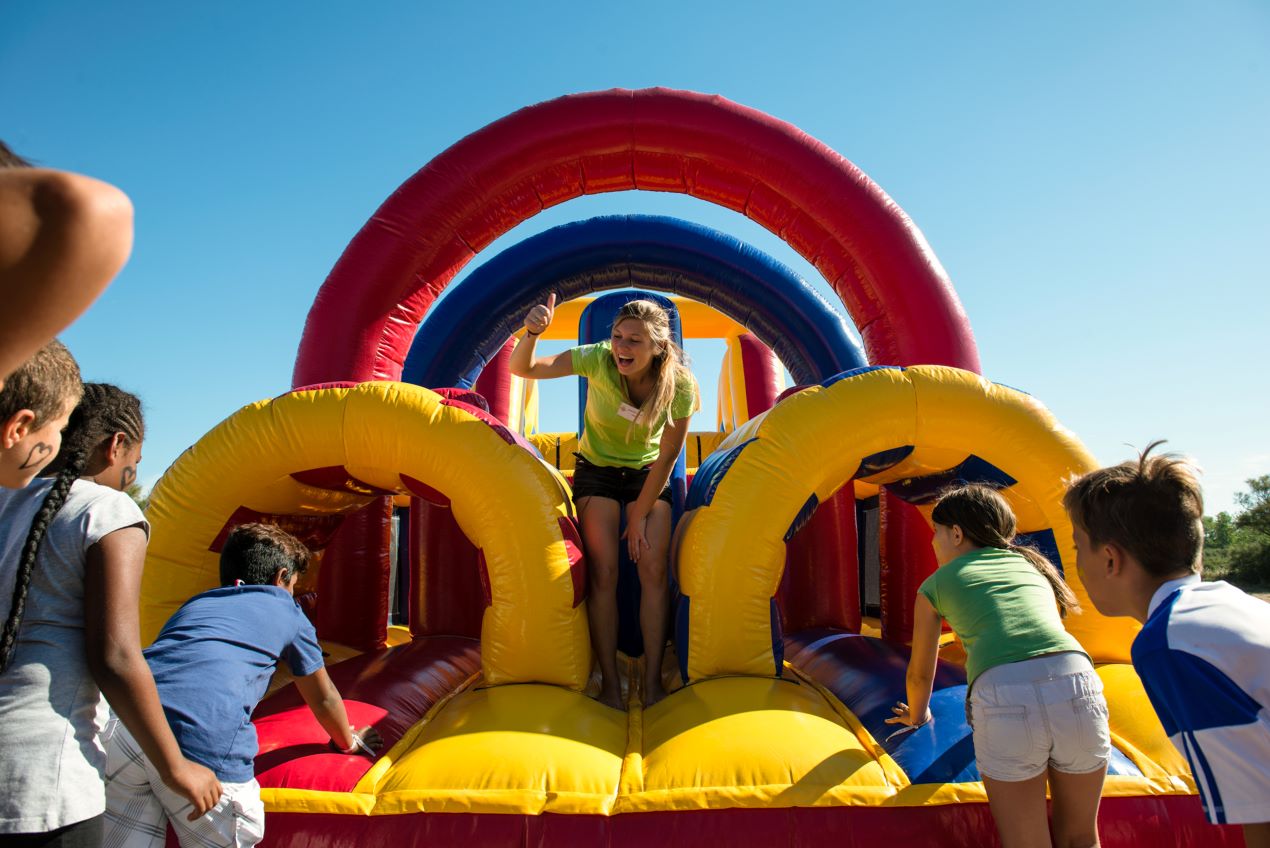 Throughout the day, we organise events and challenges for everyone at our campsite and water park near Vias. During the Olympics, teams are formed by nationality and compete against each other in unusual events. Any equipment becomes a challenge tool! There are many prizes to be won.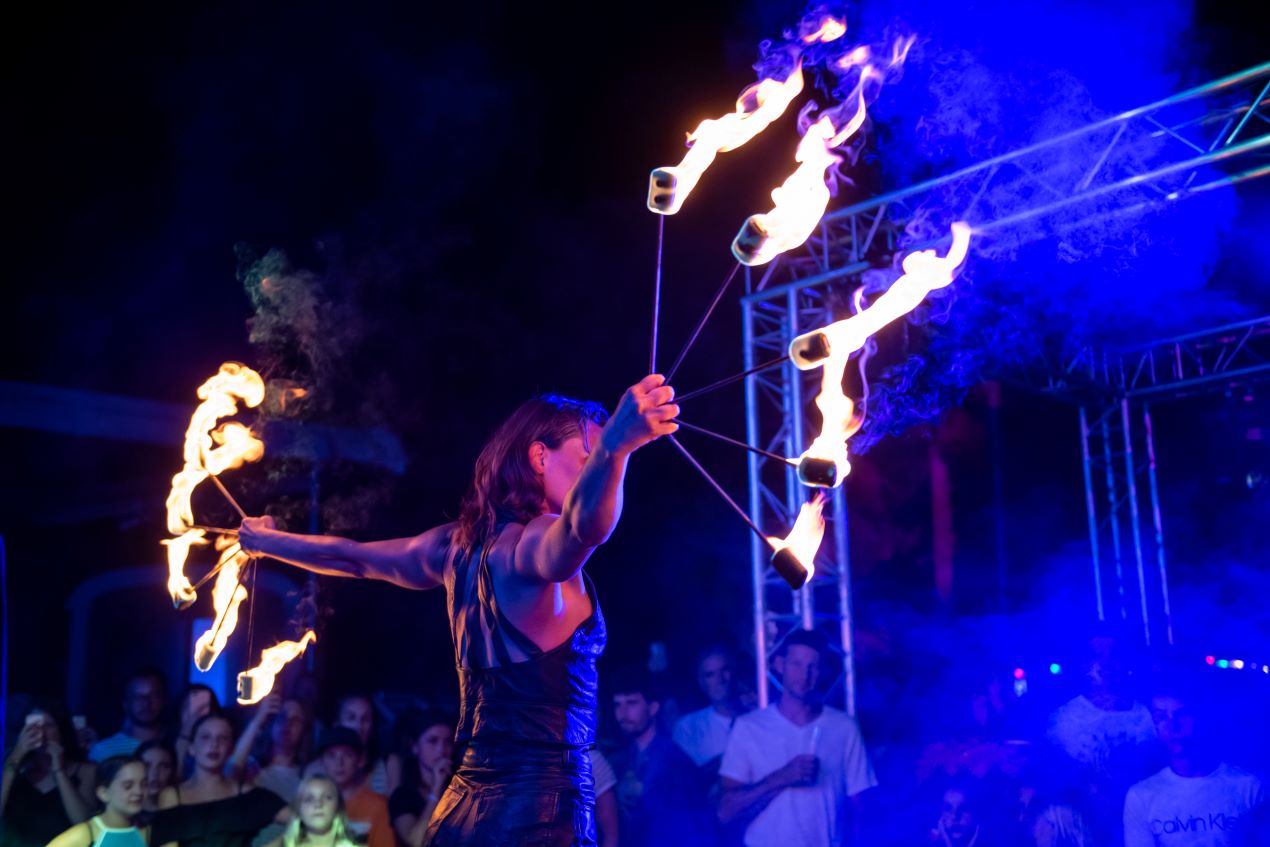 Tout au long de la saison, des professionnels se succèdent afin de vous faire frissonner au cours de soirées endiablées. Show de gymnastique, Cabaret, spectacle acro-bike, concert live,… Vous en serez ébloui !
Depending on the health situation, we may have to cancel certain evenings.