Bike hire and repair in Portiragnes
 Hire bikes to explore the area around Portiragnes!
We offer several ranges of bikes, from city bikes to electric bikes, so you can get around, discover the region or just relax.
 Repair your bikes on our site!
Don't let bike breakdowns spoil your outdoor adventure. With our experienced team and quality equipment, we're here to help you get your two-wheeler back in shape in no time!
 Our teams will advise you.
Looking to explore the surrounding area by bike, but don't know where to start? Let our expert teams guide you! We'll advise you on the routes best suited to your level and help you choose the ideal bike for your adventure.
Follow us on Facebook
Keep up to date with all the latest cycling news and find out what's new by following our Facebook page. Join our online community to share your experiences, ask questions and find out what our experts have to say.
Book by phone on
06 33 05 01 29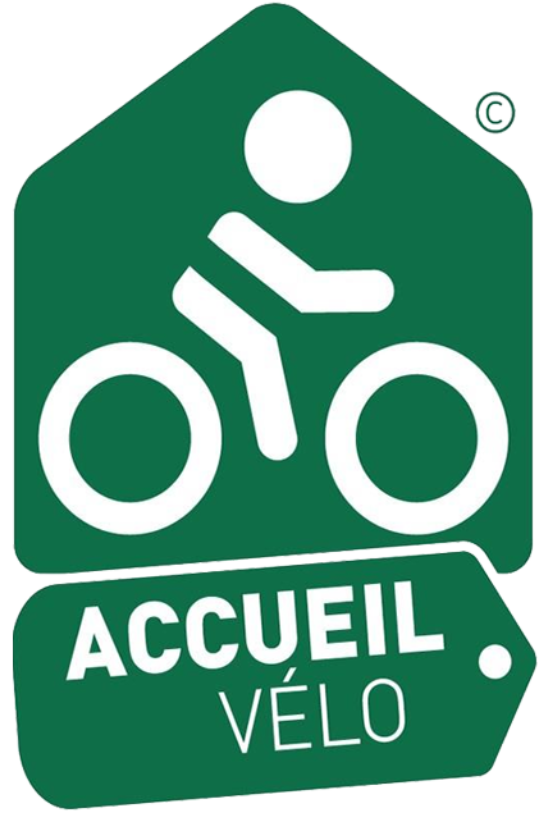 Cycle hire & repair
of cycles
Our establishment "Les Vélos des Sablons" has been awarded the "Accueil Vélo" label.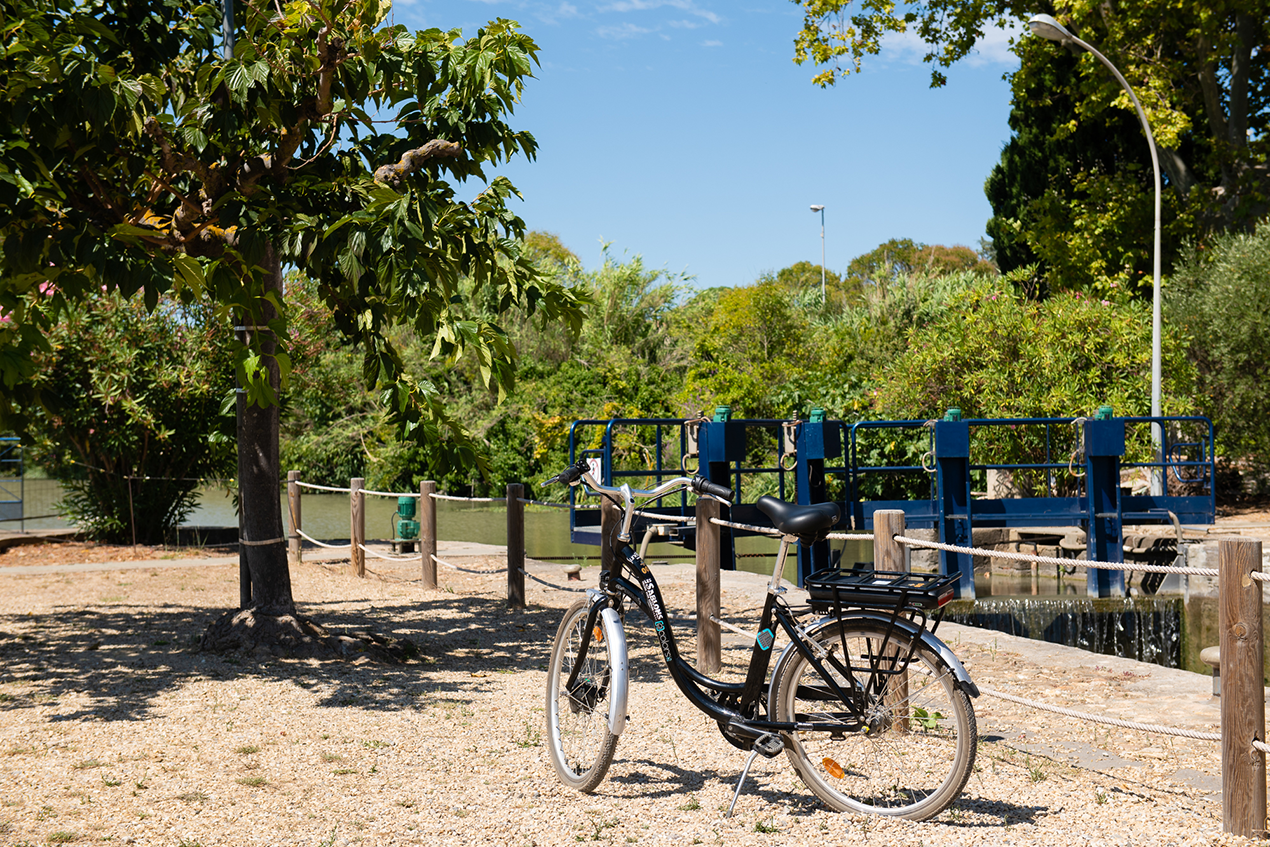 The magnificent landscapes of the Mediterranean coast are the perfect backdrop for your cycling outings!
Enjoy a unique experience as you cycle through the Grande Maïre nature reserve or along the Canal du Midi. Observe the region's exceptional flora and fauna while taking in the breathtaking scenery. The 9 locks are a must for cycling enthusiasts, offering breathtaking views of the canal and surrounding countryside.
How to get to the Canal des 2 mers by bike
Discover the Canal des Deux Mers by bike, a 750km cycle route linking the Mediterranean to the Atlantic! ! > Download the map
Cycling enthusiasts will be delighted to discover the many cycling routes directly accessible
from Les Sablons campsite at Portiragnes Plage.
Whether you're looking for a pleasant ride or an intense physical challenge, there's a route to suit your needs.
Click on the following links to plan your cycling outings:
Our bikes for hire in Portiragnes
MOUNTAIN BIKES
& VTC
Adults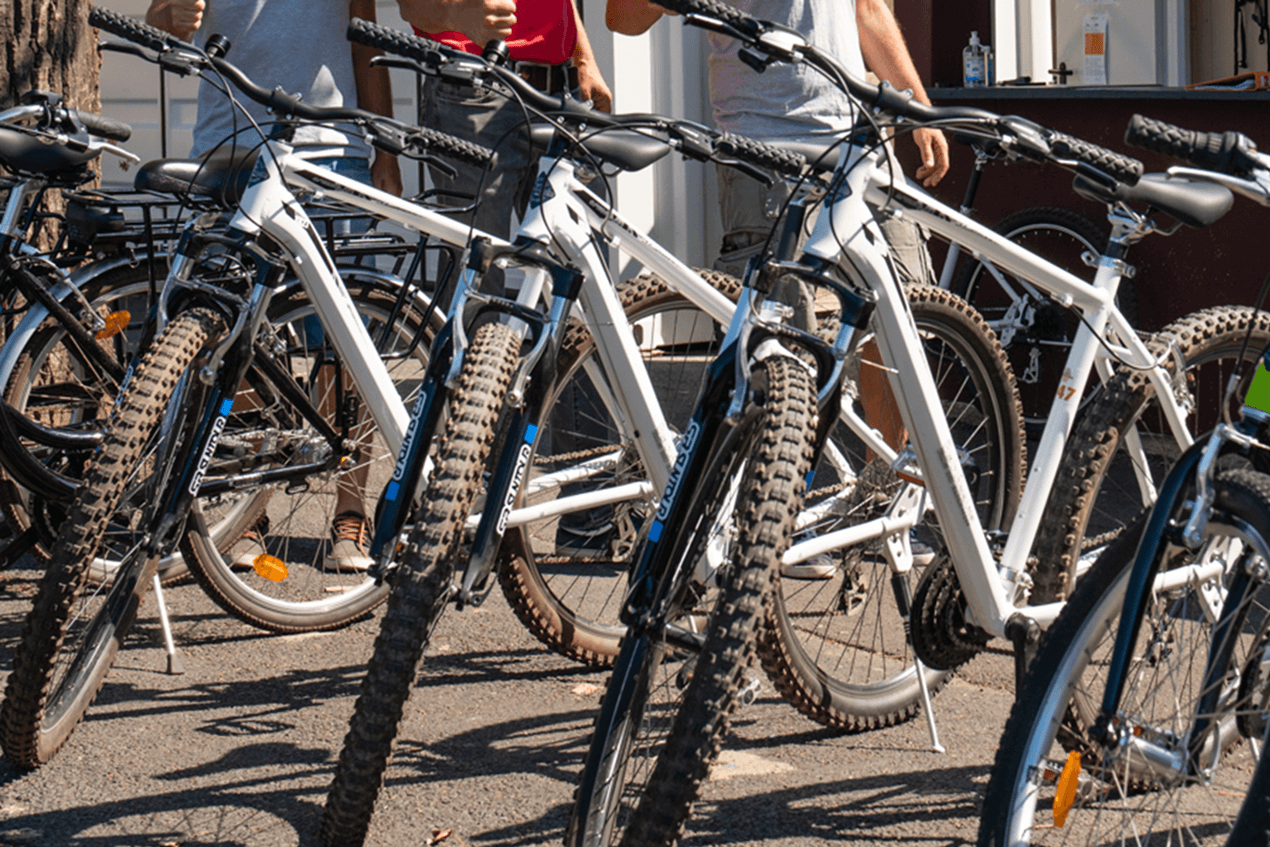 1/2 day: €11
full day: €15
Ideal for inland adventures and rocky terrain.
1/2 day: €8
day: €10
week: €50
Ride along the Canal du Midi or through the surrounding villages, this comfortable bike will take you wherever you want to go.
Electrically assisted bike
Adults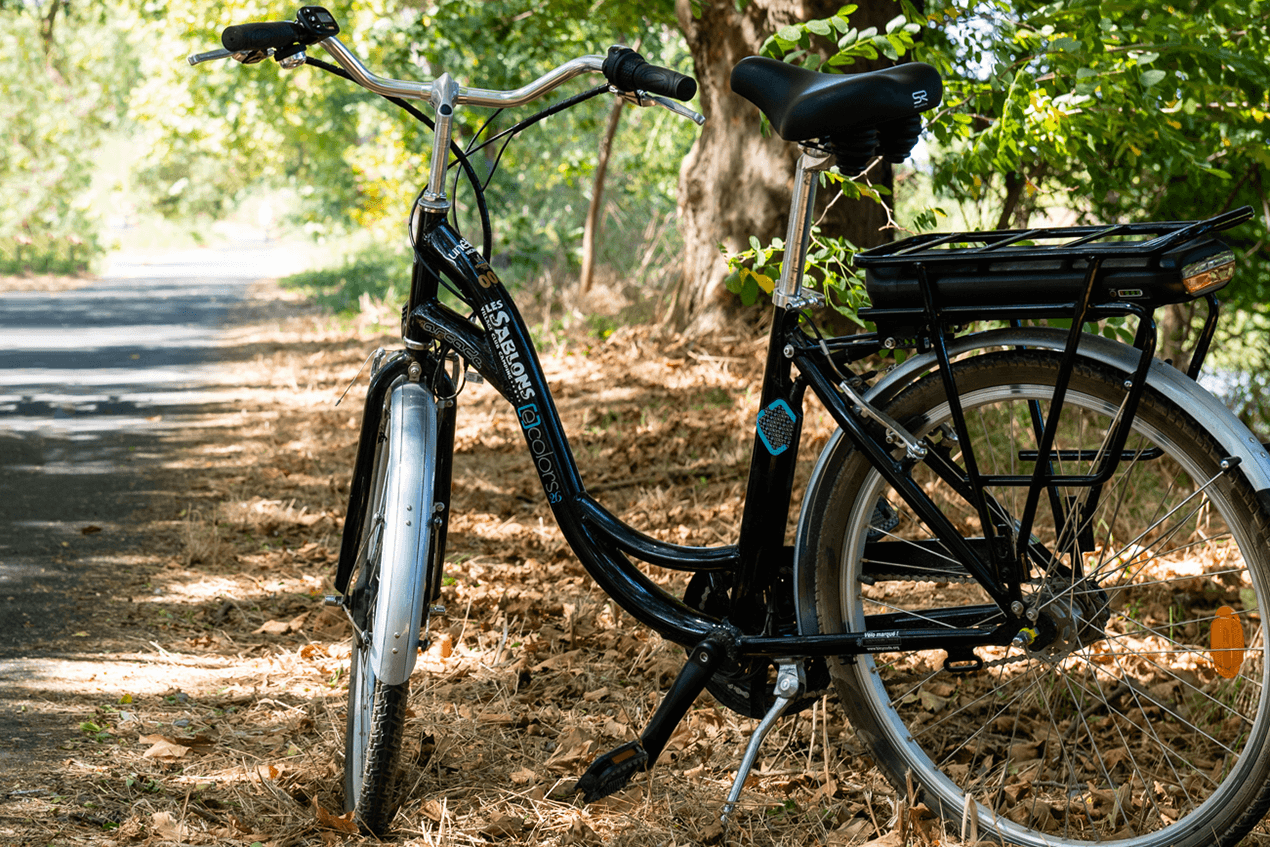 1/2 day: €20
full day: €35
This electrically-assisted bike makes it easy to cover long distances. Discover our region!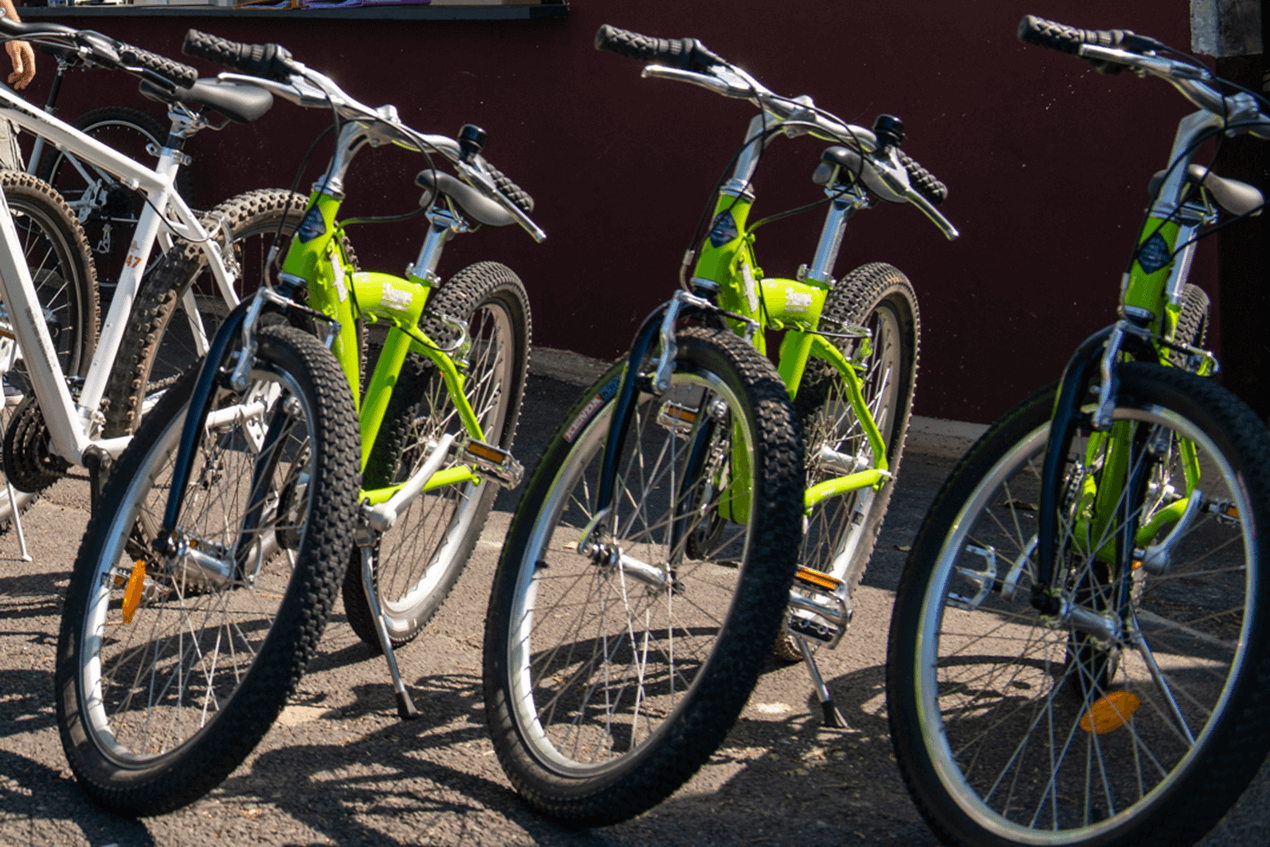 1/2 day: €8
full day: €10
week : €50
Our children's bikes range from 16 to 24 inches. We also have children's trailers available. All you need for a great family outing.