Bike rental in Portiragnes
During your holidays in Portiragnes, the best way to discover the area is to rent a bicycle!
The bike rental shop has been open for over 20 years and is located at the entrance of Les Sablons campsite, at the corner of the Proxy grocery shop. We offer several ranges of bikes: from "city" bikes to electrically assisted bikes. Get around, visit or simply spend some time relaxing and having fun.
You can also come here for repairs on your own bike.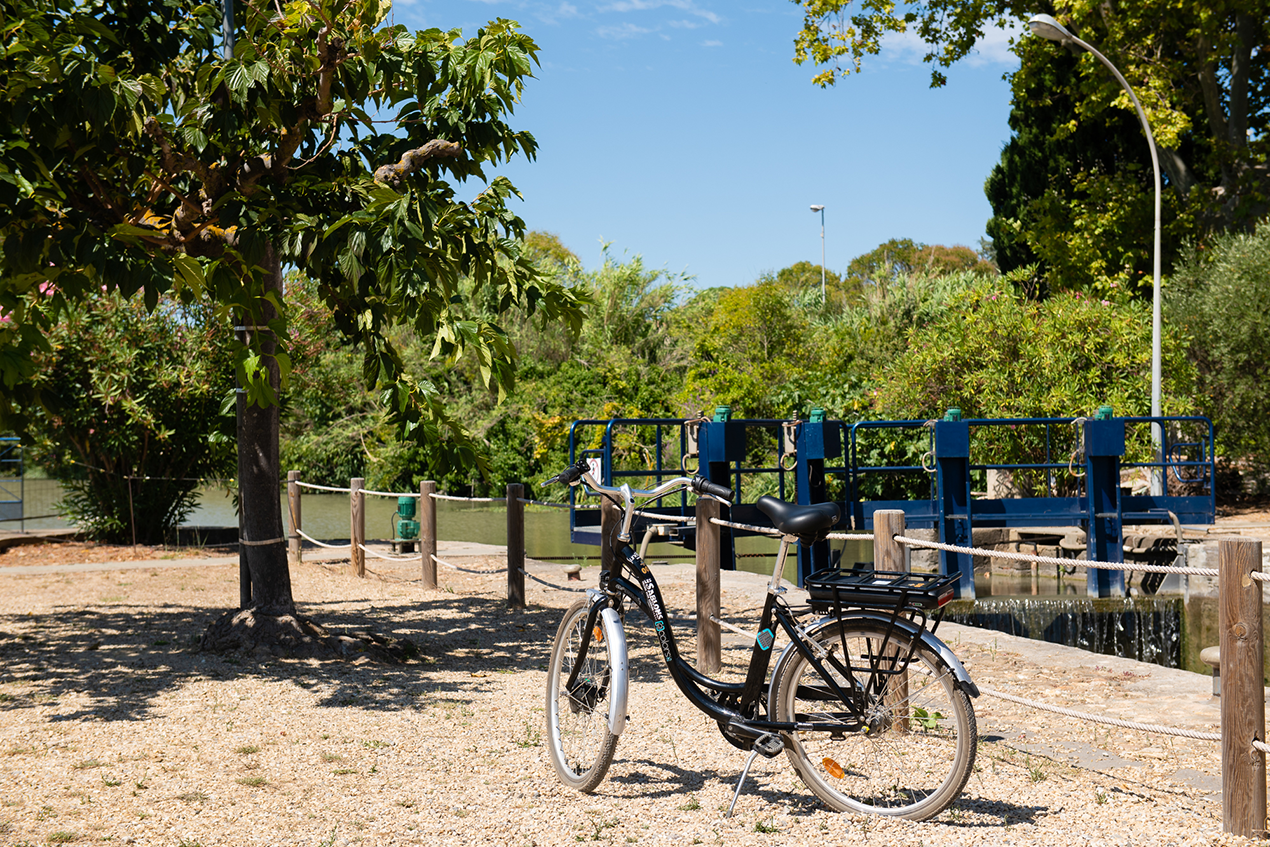 Discovering the area
Observe the fauna and flora by cycling through the Grande Maïre natural reserve or discover the landscapes by going to the 9 locks along the Canal du Midi.
Florent and Renaud will be delighted to welcome you and present you with the many routes available in the area. You can also find a selection of itineraries on this website.
Join the Canal des 2 mers by bike
Discover the Canal des Deux Mers by bike, a 750 km cycling route linking the Mediterranean to the Atlantic!
> Access map
> Complete itinerary
Our bikes for hire in Portiragnes
MOUNTAIN BIKE & VTC – Adults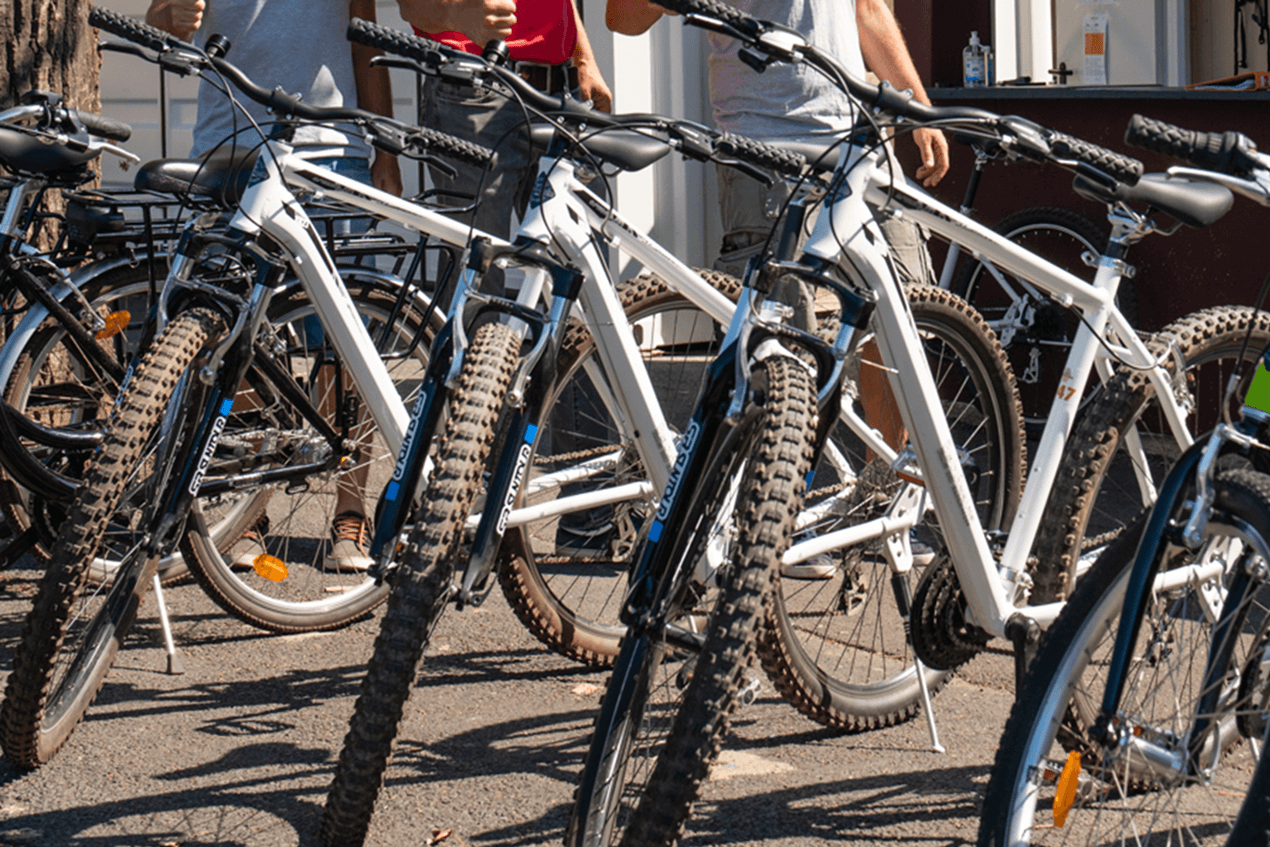 1/2 day: 11€
day: 15€
Ideal for inland adventures and rocky ground.
1/2 day: 8€
day: 10€
week: 50€
Stroll along the Canal du Midi, or through the neighbouring villages ; this comfortable bike will take you wherever you want to go.
Electrically assisted bicycle – Adults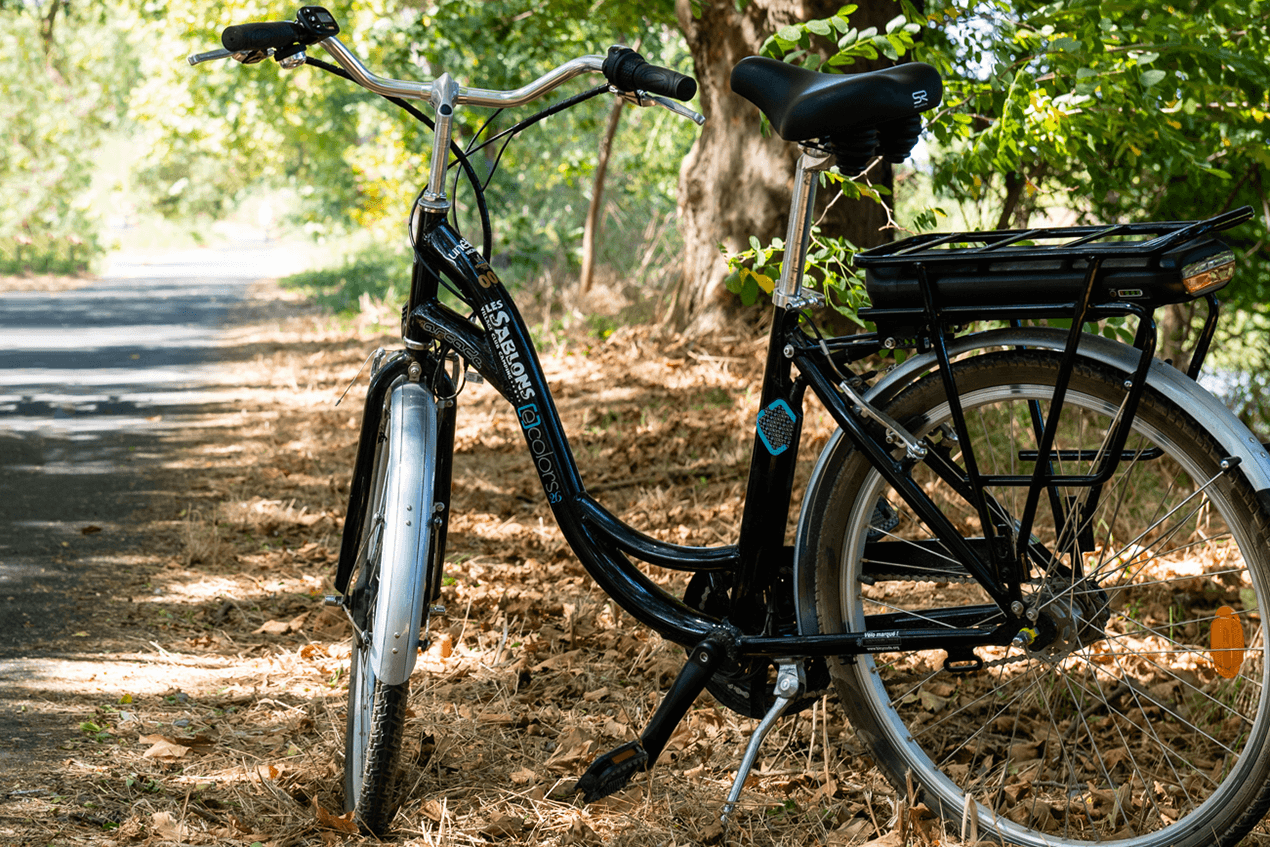 1/2 day: 20€
day: 35€
This electrically assisted bike will allow you to easily cover long distances. Go discover our region!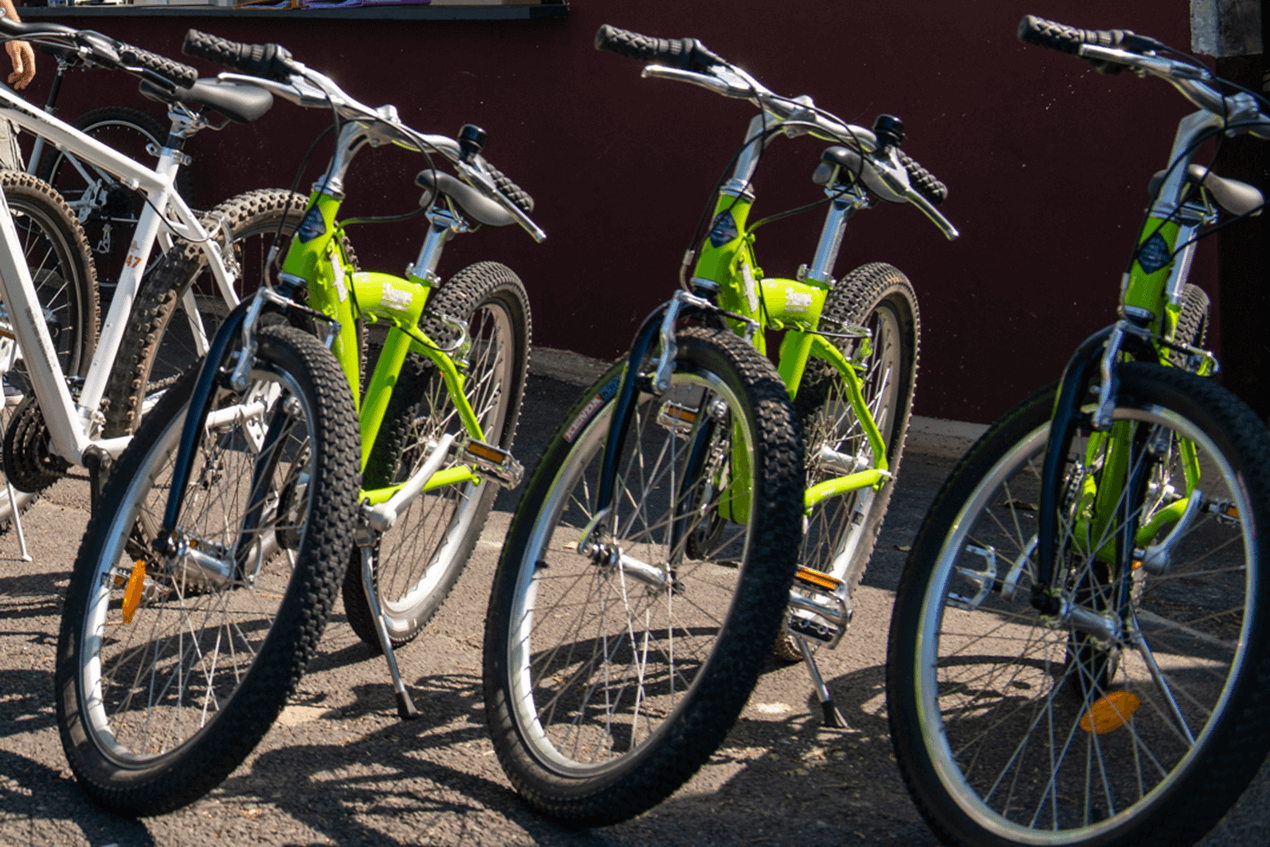 1/2 day: 8€
day: 10€
week: 50€
Our children's bikes range from 16 to 24 inches. We also have children's trailers available. A great way to enjoy a family outing.