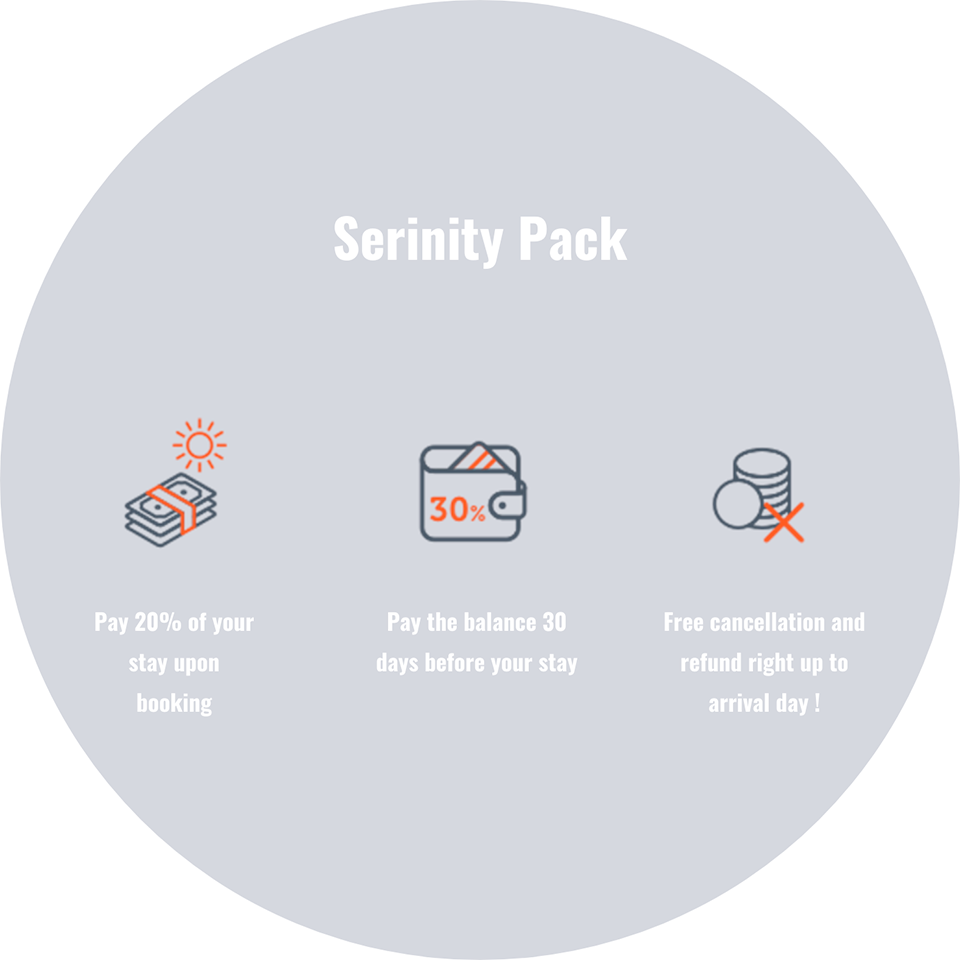 Summer holidays 2021:
your 100% flexible booking with the Serenity Pack
Offer valid for bookings made after the 01.05
Would you like to book your next holiday now? With our Serenity Pack, you can change your mind until the day of arrival. Book our most popular rentals and pitches now and dream of your 2021 summer holidays with a complete peace of mind!
*Cancellation or modification free of charge until the day of arrival under the following conditions / with reimbursement of the sums paid or issue of a credit note, if the client wishes and accepts it:
– the customer is positive at Covid at the beginning of the stay,
– The campsite is closed for reasons related to Covid 19,
– the customer cannot travel for reasons of containment, border closures and/or quarantine measures on return from holidays.